Richard Mignogna, Ph.D., P.E., Principal Consultant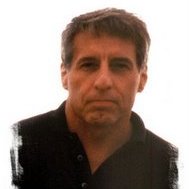 In his role as Principal Consultant with RAEM, Rich assists clients with strategic technology planning, technology assessment, due diligence, renewable energy management, energy resource planning, and energy policy analysis. Since founding RAEM in January of 2012, he has represented EnCana Oil & Gas and Noble Energy as an expert witness in several proceedings before the Colorado PUC, including rate cases and resource planning dockets as well as the PUC's proceeding on Developing Scenarios Concerning the Future of Colorado's Electric Utility Service.

From 2005 through 2011, Rich served on the Staff of the Colorado Public Utilities Commission where his principal role as a Professional Engineer and Senior Authority on Renewable Energy was to advise the commission on emerging technologies and markets in renewable and other alternative energy technologies (wind, solar, geothermal) and to analyze legislative and policy initiatives to promote clean energy generation. While there, he led many high profile projects included an analysis of the small and medium solar systems installed under the state's RPS from 2006 through 2010, a review of co-op REA compliance with the RES, an audit of the Windsource green pricing program that resulted in a restructuring of the program, and the rule making for Colorado's Community Solar Gardens. Rich served as Trial Staff lead in the litigation surrounding the first utility compliance plans filed under Colorado's Renewable Energy Standard in 2007 and as the Commission's Independent Evaluator Liaison in Xcel's 2007 resource planning docket.

Prior to his work at the Colorado PUC, for many years Rich led a small technology management consulting firm focused on technology forecasting & assessment, strategic technology planning, technology scouting, due diligence, and S&T intelligence. He was also the founding Director of the Management of Technology graduate program at the University of Denver and is presently a Lecturer in the University of Colorado at Denver Global Energy Management (GEM) Program.

Dr. Mignogna is a Licensed Professional Engineer in Colorado. His academic teaching experience includes graduate and undergraduate courses in Technology Forecasting & Assessment; Strategic Technology Planning; Finance & Accounting for Engineering Managers (aka Engineering Economics or Capital Budgeting for Engineers); Production/Operations Management; Statistical Process Control; and Technology, Ethics, & Social Responsibility. He has also taught numerous industrial workshops in Technology Forecasting & Assessment, S&T Intelligence throughout North America and Europe and is available to conduct in-house workshops on these topics. In the fall of 2013, he began teaching 21st Century Global Energy Issues and Realities for the GEM Program.

---
---
Lucas Mignogna, B.Sc., Consultant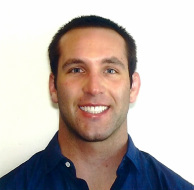 Lucas Mignogna is a Consultant and Research Analyst with RAEM. In this role, he assists with various client engagements in the renewable and alternative energy arena and sustainability initiatives. Lucas has had a particular focus on sustainability initiatives in the ski industry and was the lead consultant on RAEM's recently completed study on Sustainability Initiatives at Colorado Ski Areas.

Lucas began his collegiate experience at San Jose State University where he also trained with the school's nationally recognized judo team. He later transferred to Metropolitan State University of Denver where he earned his B.Sc. degree in Management. More recently, he has also completed the Renewable and Sustainable Energy Certificate Program at the University of Colorado at Boulder. He has held instructor and retail management positions with Vail Resorts and Abercrombie & Fitch.

In his off hours, Lucas is an accomplished freestyle skier and a national competitor in the sport of Judo.

---